Orgran Apple/Cin Pancake Mix 375G
Regular price
Sale price
$7.67 SGD
Unit price
per
The 8 most common food allergies in the world are; milk, eggs, nuts, wheat, sesame, soy, shellfish and fish.
ORGRAN is proud to produce an extensive range of products that avoid the most common food allergies, and more.
ORGRAN'S Baking essentials are Dairy Free, Egg Free, Gluten Free, GMO Free, Kosher, No Added MSG, Nut Free, Soy Free, Tummy Friendly, Vegan, Wheat Free, Yeast Free.
Orgran Apple/Cin Pancake Mix 375G
ORGRAN Apple & Cinnamon Pancake Mix is ideal for the whole family to enjoy. It is quick and easy to prepare as you simply add water. Alternatively, eggs and/or milk may be added.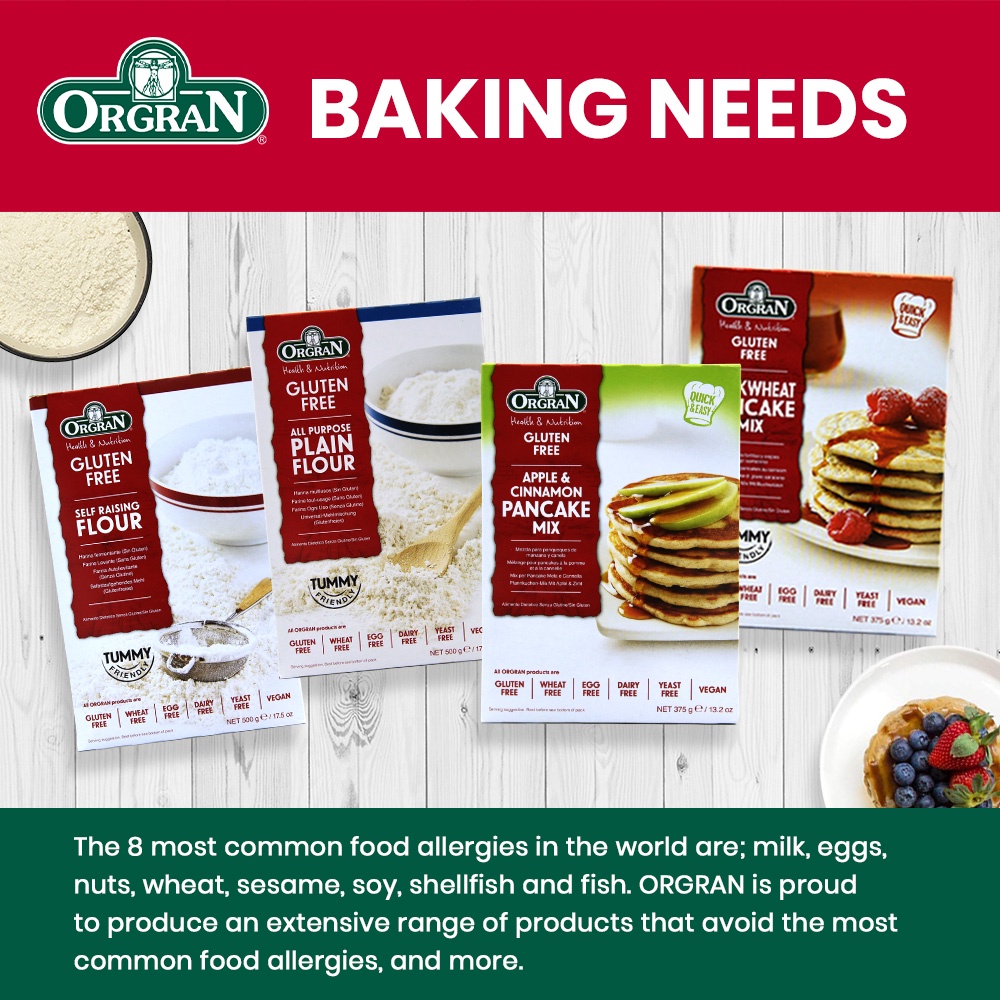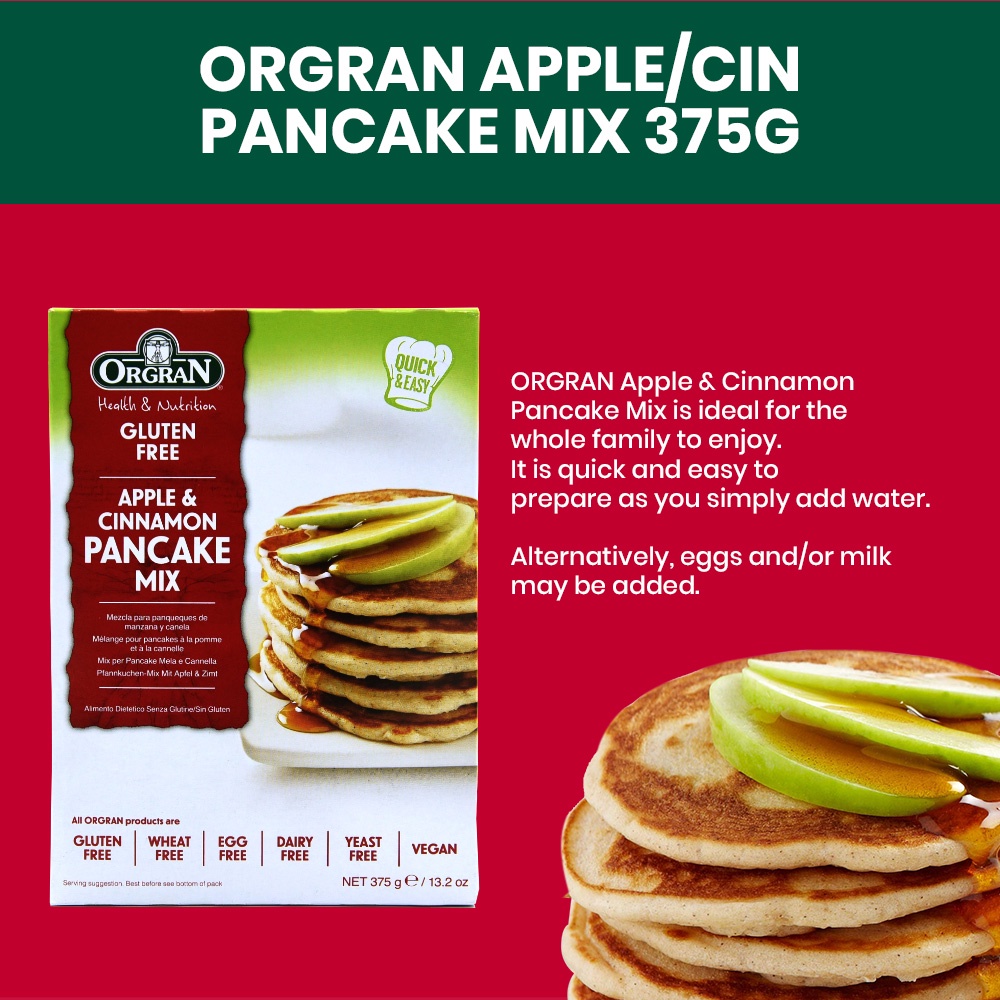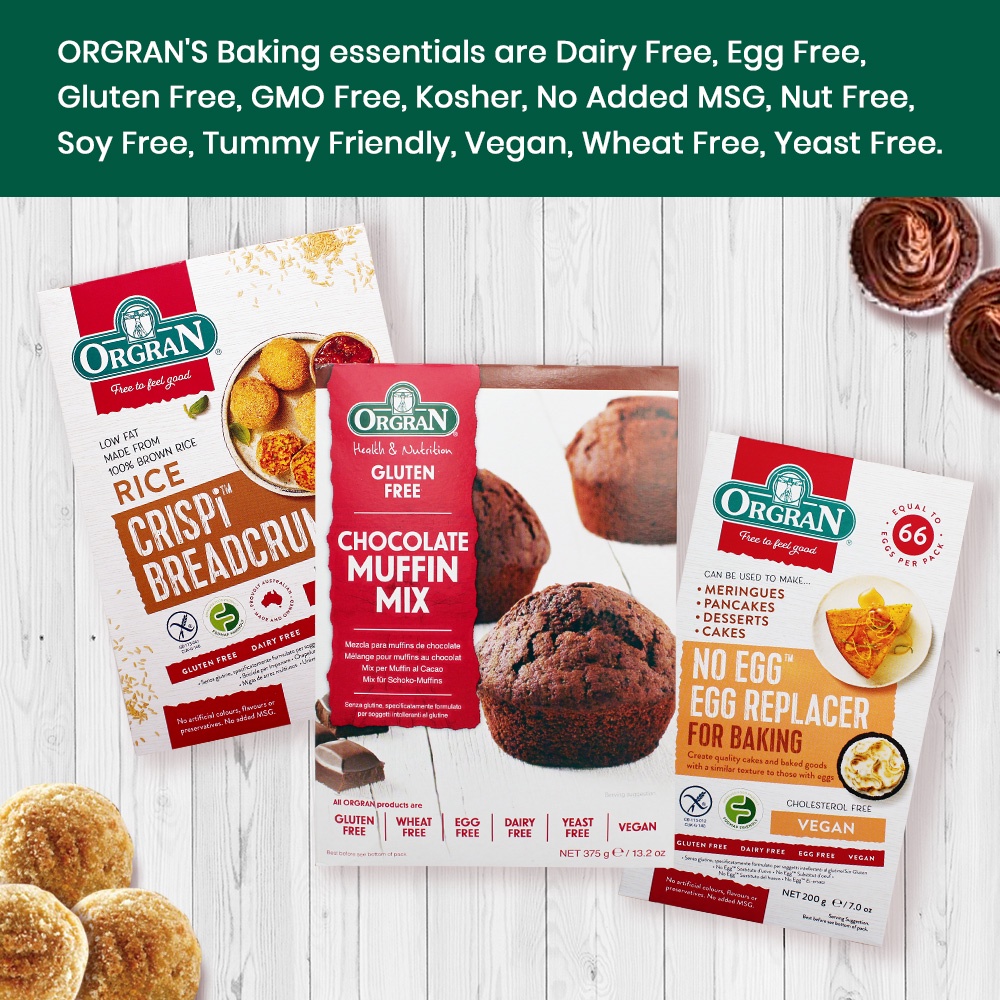 Orgran Apple/Cin Pancake Mix 375G