Orgran Quinoa Crispbread 125G
Regular price
Sale price
$5.85 SGD
Unit price
per
Orgran Crispbread is Dairy Free, Egg Free, Gluten Free, GMO Free, Kosher, No Added MSG, Nut Free, Soy Free, Tummy Friendly, Vegan, Wheat Free, Yeast Free.
Made from different types of super foods, packed with nutrients.
Light and crunchy texture
Orgran Multigrain Crispbread With Quinoa 125G
Orgran Quinoa Crispbread is a quality wholesome product produced from the nutritious superfood Quinoa. It's light and crunchy texture makes it the perfect lunch or snack for when you're on the go.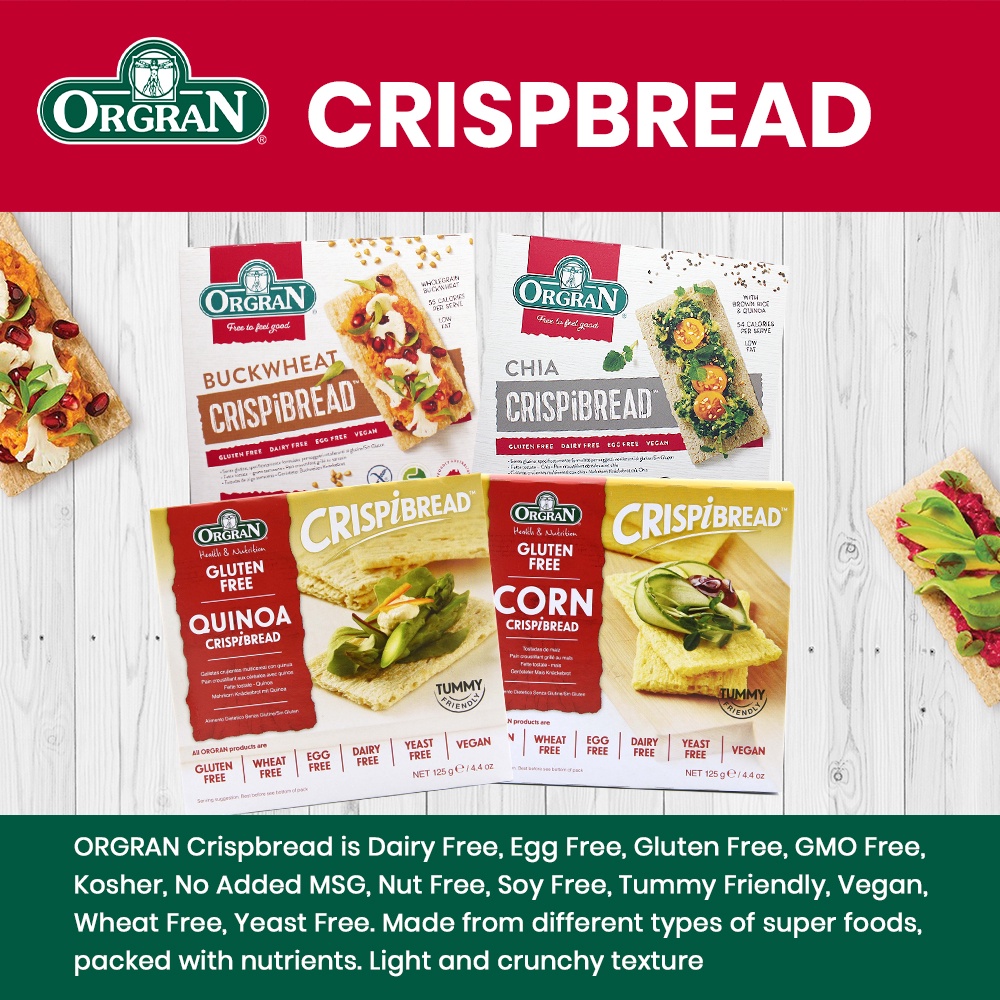 Orgran Quinoa Crispbread 125G