Orgran Quinoa Wafer Crackers 100G
Regular price
Sale price
$7.47 SGD
Unit price
per
Deliciously light and crunchy, our Wafer Crackers make the ideal entertainer for a delightfully lighter snack.
ORGRAN wafer crackers is Dairy Free, Egg Free, Gluten Free, GMO Free, Kosher, No Added MSG, Nut Free, Soy Free, Tummy Friendly, Vegan, Wheat Free, Yeast Free.
Orgran Quinoa Wafer Crackers 100G
ORGRAN Multigrain Wafer Crackers with Quinoa are a light and crispy wafer cracker which will complement any good cheese board or make a delicious, light snack. Made in our dedicated free from facility, everyone can enjoy them. With the added goodness of Quinoa.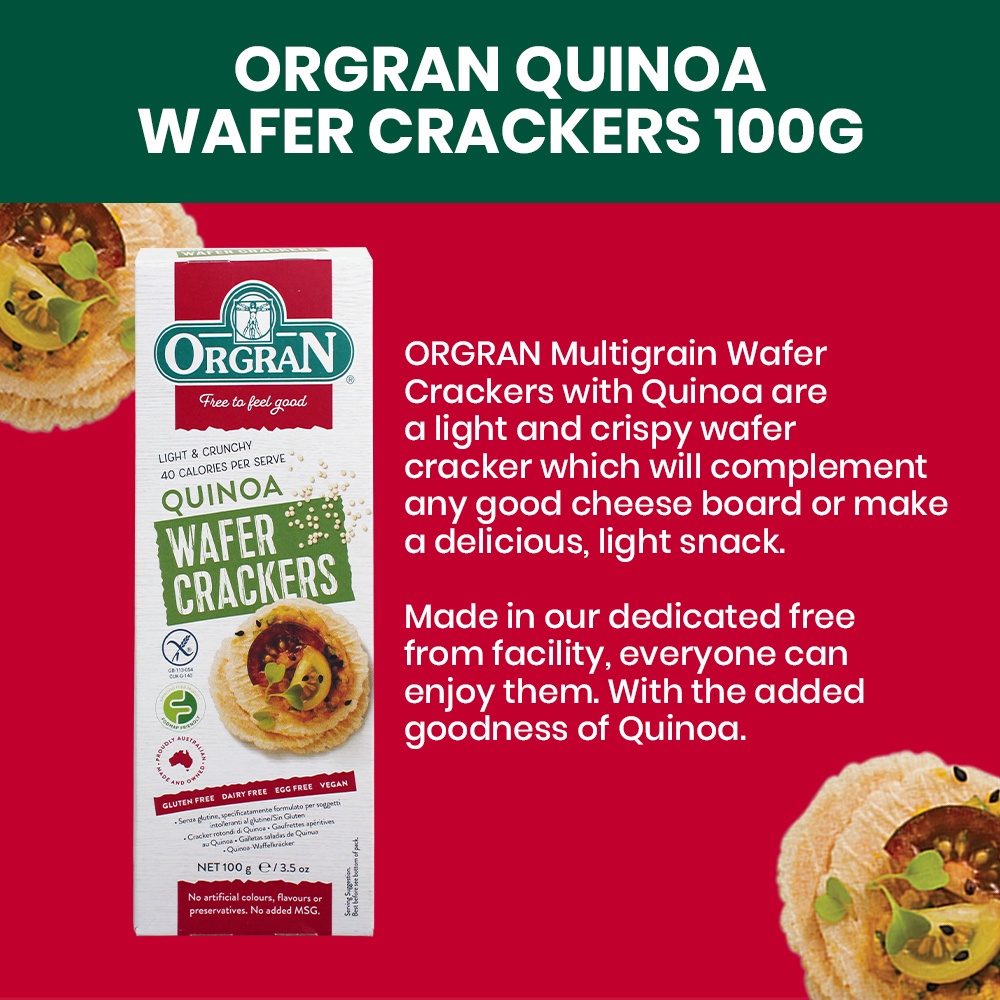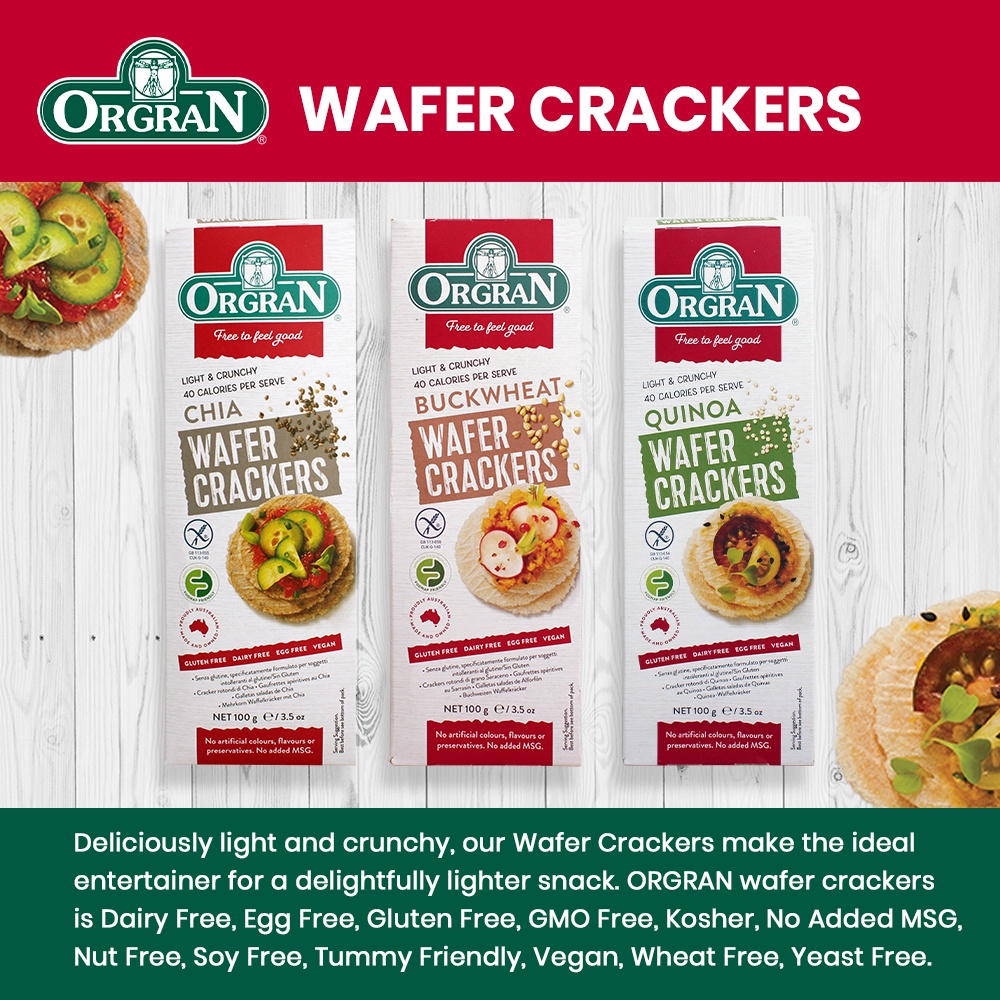 Orgran Quinoa Wafer Crackers 100G