Orgran Wild Raspberry Fruit Biscuit (175G)
Regular price
Sale price
$8.58 SGD
Unit price
per
ORGRAN snacks are Dairy Free, Egg Free, Gluten Free, GMO Free, Kosher, No Added MSG, Nut Free, Soy Free, Tummy Friendly, Vegan, Wheat Free, Yeast Free.
Orgran Wild Raspberry Fruit Biscuit 175G
ORGRAN Wild Raspberry Flavoured fruit filled biscuits are filled with 38% fruit content and are made just for you. Delicious natural gluten free goodness that are totally irresistible, but why resist? Take a bite into the baked short crust biscuit casing and you will discover the delights of the soft fruit filling and the fresh juicy flavours that will tantalize your taste buds.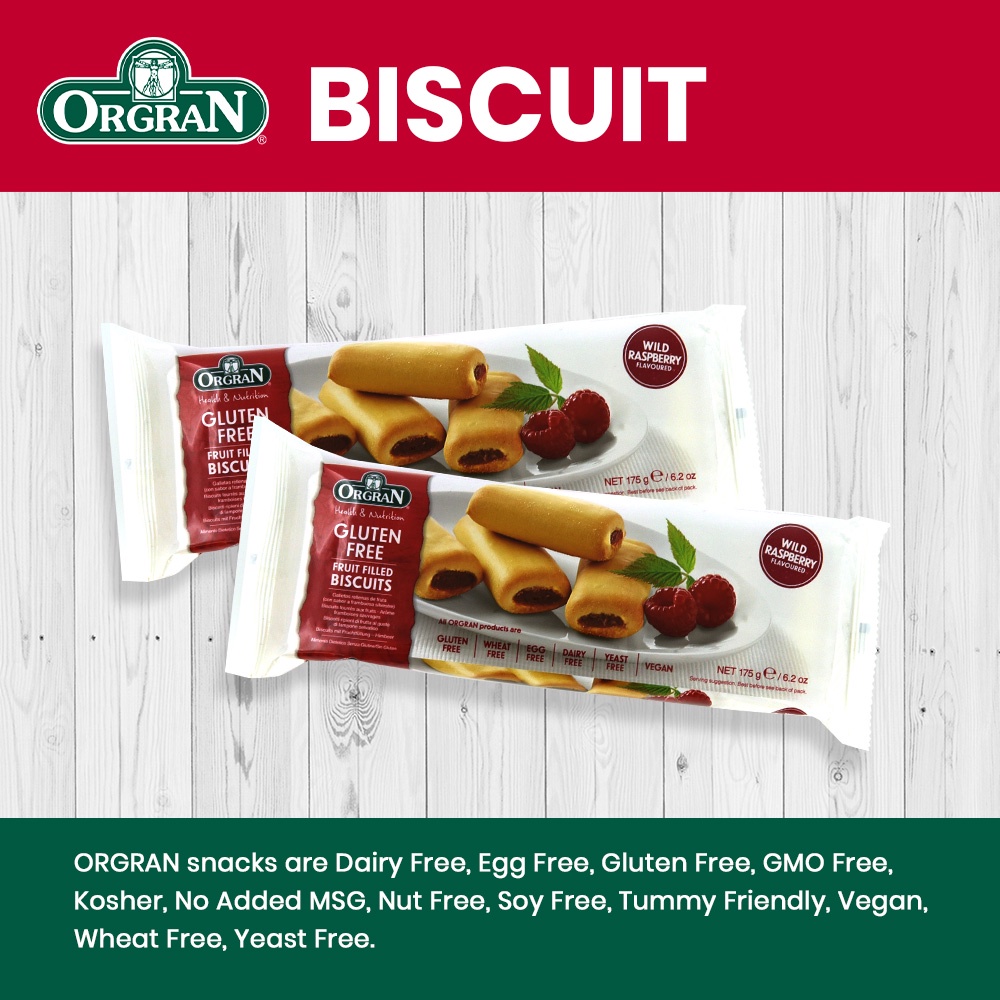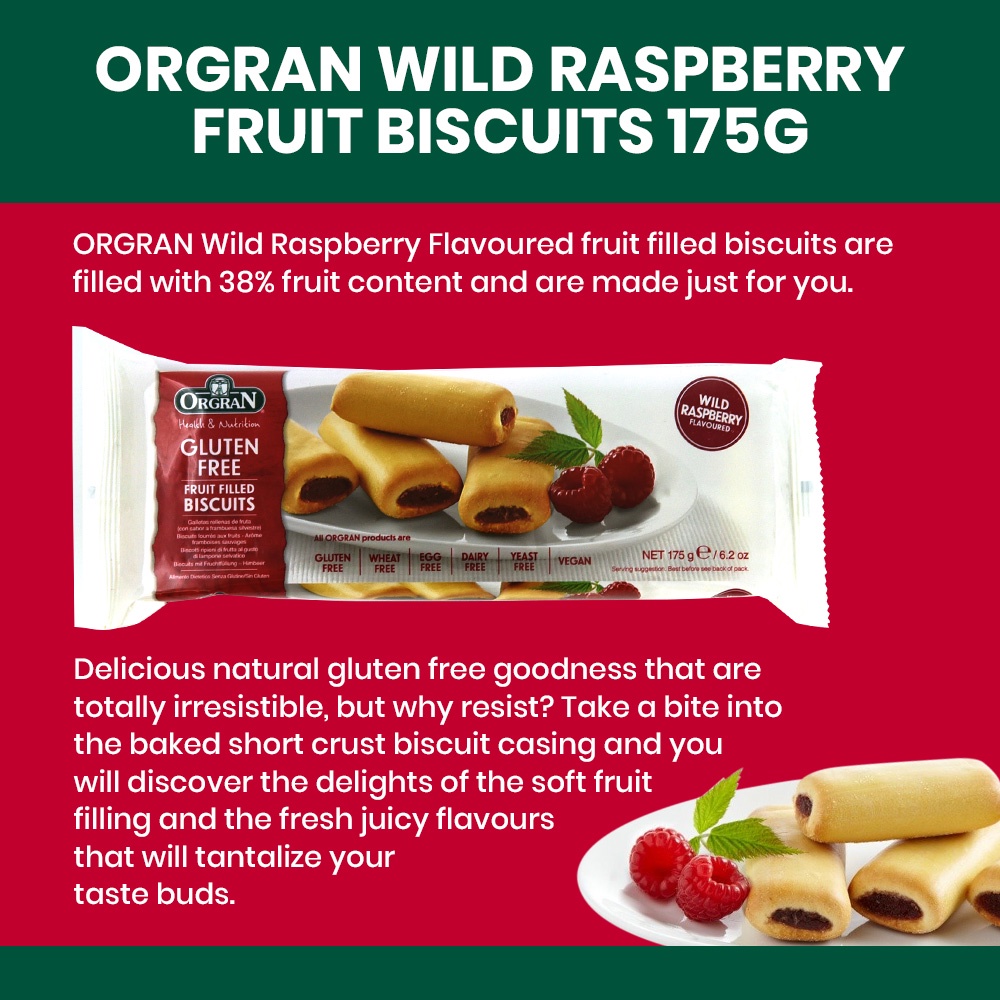 Orgran Wild Raspberry Fruit Biscuit (175G)