PROMO PACK - WOODLAND's MG200+ (RED) RAW MANUKA HONEY 500G FREE MANUKA HONEY MG50+ 250G
Regular price
$85.36 SGD
Sale price
$65.46 SGD
Unit price
per
PROMO PACK - WOODLAND's MG200+ (RED) RAW MANUKA HONEY 500G FREE MANUKA HONEY MG50+ 250G
Certified organic by BioGro New Zealand
• Freshness assured as honey is obtained within hours of harvest
• Quality is assured by the New Zealand Food Safety, and certified organic by BioGro New Zealand (a leading organic certification agency)
Naturally raw, unpasteurised and produced using sustainable organic beekeeping practises, Woodland's Manuka honey is extracted warm from the hive, ensuring natural enzymes are retained, offering you the quality honey. Contains Methylglyoxal (MG), an antibacterial component. MG200+ is great for enhanced wellbeing.
Ingredients: 100% PURE MONOFLORAL MANUKA HONEY
Preparation Method: To reap the digestive benefits of honey, try taking 1-2 tablespoons of it each day. Eat it straight or add it to your drinks or spread it thinly over a slice of whole-grain toast.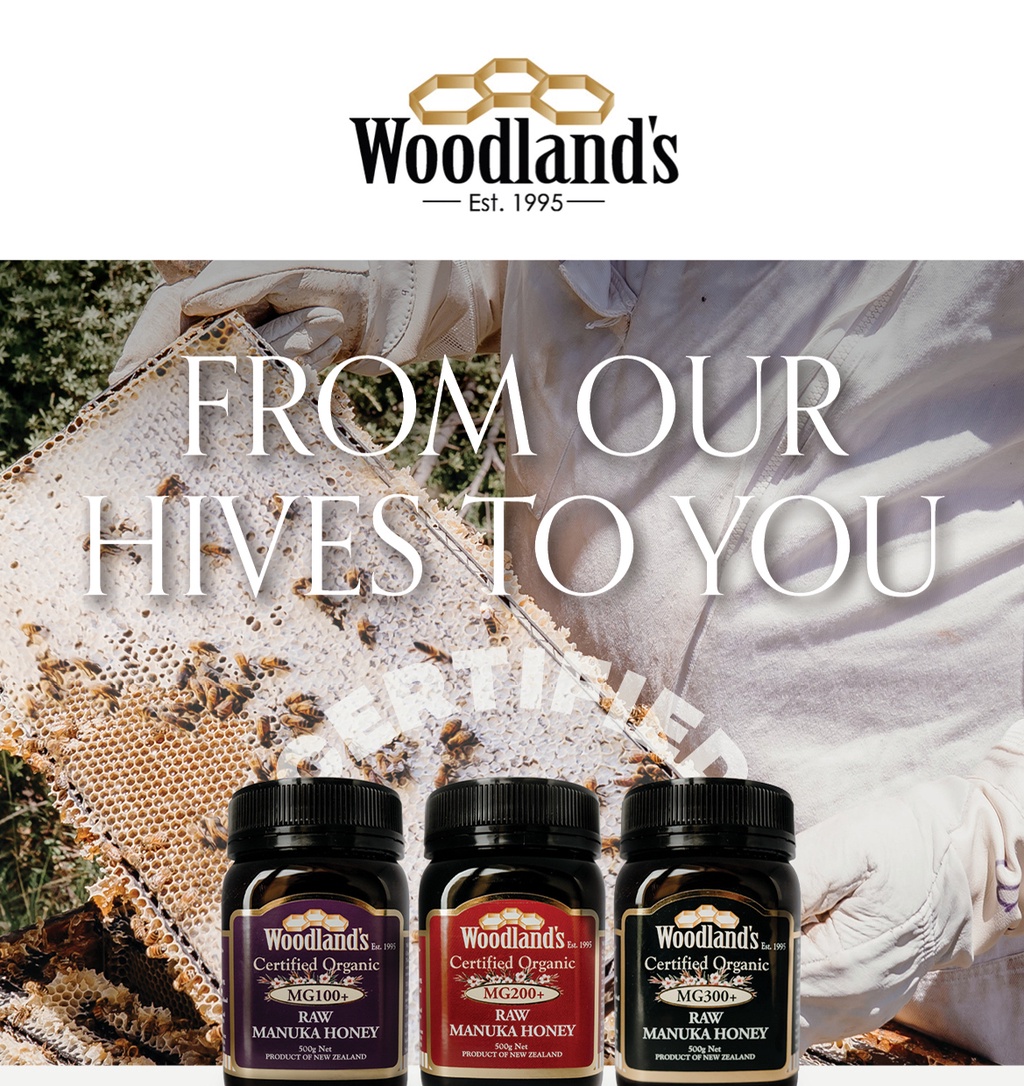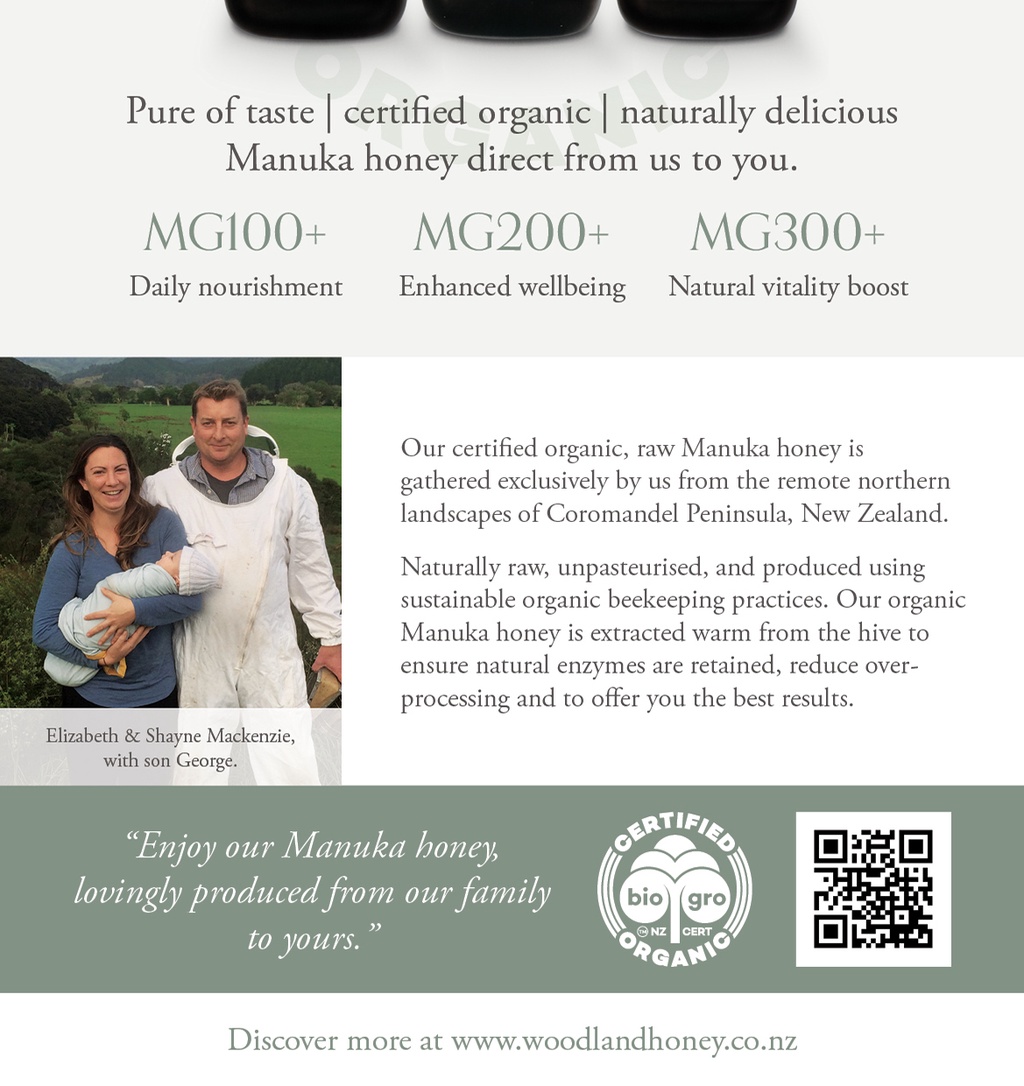 PROMO PACK - WOODLAND's MG200+ (RED) RAW MANUKA HONEY 500G FREE MANUKA HONEY MG50+ 250G